Cash is available in the form of:
5, 10, 20 and 50 cent silver coins
$1 and $2 gold coins
$5, $10, $20, $50, and $100 banknotes.
In shops and supermarkets, prices are rounded to the nearest 5 cents if you're paying cash. For example, if an item costs $2.97, you'll pay $2.95, but if the item is priced $2.99, you'll pay $3.
We advise you not to carry too much cash on you, instead use other forms of payment options such as debit, credit and debit credit cards. Australia is also increasingly allowing mobile payments such as Google Pay and Apple Pay.
An Australian bank account will help you make transactions in Australia (and will be cheaper than using a credit card from your home country). Your bank account will give you easy access to your funds to pay for accommodation, food and entertainment as well as receive wages.
Australia has a wide variety of choice when it comes to banking, from national banks through to credit unions and building societies. It is worth taking a little time to research bank account options before opening your account.
The four leading banks in Australia are:
Opening a bank account in Australia
To open a bank account in Australia, you will need to provide some documentation. This may vary from bank to bank, but in general, you'll need to provide:
Your passport or other forms of identification
Australian mobile number (if you have one).
Most banks will allow you to open your bank account online before you arrive. Once you're here, you'll need to go to the nearest branch of your new bank to show them the relevant documentation to activate the bank account and receive your credit or debit credit card. You can also choose to open an account after you've arrived. Try and do that as soon as possible once you're here.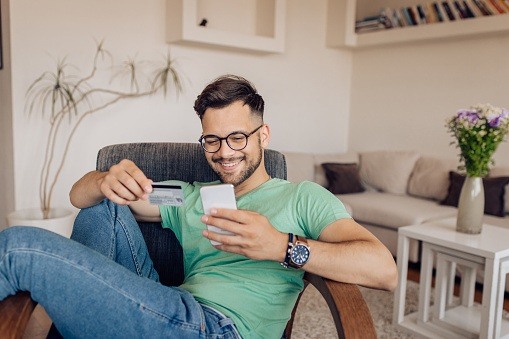 Accessing your money
Automatic Teller Machines (ATMs): ATMs are available throughout Australia. They allow you to withdraw money directly from your bank account. Most ATMs will also accept international bank cards.
Withdrawing cash from an ATM can incur a fee. If you use your international bank card or an ATM that isn't associated with your Australian bank account, you'll be charged a withdrawal fee. If you use the ATM associated with your Australian bank account, you can usually withdraw cash without paying a fee.
Make sure you understand the fees and charges for your chosen bank account before using it.
Mobile, internet and telephone banking: You can make payments, transfer money and manage your bank accounts from your mobile, any device with internet or by using a telephone, if you register for these services with your bank.
In addition to paying cash, there are a few different methods of payment available in Australia. These are:
Tap and Go: Contactless payment technology now allows you to pay for things in supermarkets, shops, restaurants, other retail outlets, and petrol stations by simply tapping your bank card or phone for purchases under AU$100, using payWave and PayPass technology.
EFTPOS (Electronic Funds Transfer at Point of Sale): An EFTPOS machine allows you to pay for things in supermarkets, shops, restaurants, and petrol stations. Some shops also allow you to withdraw cash when you're paying for your goods. EFTPOS allows you to electronically transfer funds when you pay using your bank card and PIN number.
Debit Card: Your debit card is linked to your transaction account, and it allows you to pay at EFTPOS machines and use ATMs to access your money.
Credit Card: A credit card is linked to a credit account and allows you to purchase things on credit (spend now and pay later with interest). In Australia, VISA, MasterCard and American Express are most commonly accepted.
Debit Credit Card: A debit credit card (or credit debit card) is linked to your transaction account and works similar to a credit card, except you use your own money instead of credit. In Australia, you can get a VISA or MasterCard debit card. With this card, you can make online purchases, pay over the phone and in places where EFTPOS is not accepted.
Cheques: Some people like to use cheque books to make larger payments. Cheques are no longer necessary as you can still withdraw money from your cheque account using a debit card. If you don't have a cheque book, you can go into your bank and pay a fee to get a bank cheque from your transaction account.
Mobile banking: Google Pay and Apple Pay are increasingly being accepted in retail outlets across Australia. To use these mobile payment options, you will need to link a credit or debit card to them.
Transferring money overseas
You can send and receive money internationally from most Australian bank accounts. Be aware that a foreign exchange fee is usually charged. You can find out more about these services on most banking websites.
Goods and Services Tax (GST)
A tax of 10% is charged on the sale of most goods and services in Australia, which is called Goods and Services Tax (GST). The GST is included in the advertised price of the item.