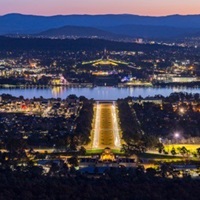 Australian Capital Territory (ACT)
Home to our capital, Canberra. Canberra is Australia's largest inland city and houses our political hub, Parliament House. Canberra is a cosmopolitan city that houses many renowned galleries, museums and some of our top universities. Located approximately 280 km from Sydney, Canberra enjoys warm, dry summers and crisp, cool winters.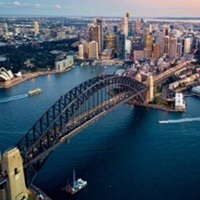 New South Wales (NSW)
Australia's oldest and most populated state. The bustling city of Sydney, well-known for the Sydney Opera House, is the capital of NSW and stands where the original penal colony was settled. While mostly mild, the climate in NSW varies depending on where in the state you are. Over half of NSW is arid to semi-arid.
The northwest can have very high temperatures in summer, and the southern alpine region can reach temperatures of below zero in winter and is great for skiing. Most areas in the eastern portion of NSW have a temperate climate with high rainfall, the southern coast has an oceanic climate, and the northern coast is humid subtropical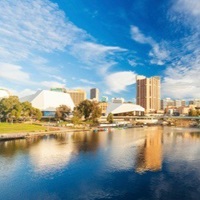 South Australia (SA)
In the southern, central part of Australia sits South Australia (SA), covering the most arid parts of
the continent. The capital of SA, Adelaide, is an excellent base for exploring the Flinders Ranges and wine regions of the Barossa Valley. The summers of SA can range from mild to very hot and dry, while the winter season is characteristically cool and wet. The northern parts of the state, mainly comprised of desert, experience humid daytime conditions with freezing nights.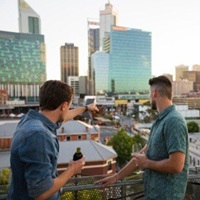 Western Australia (WA)
Australia's largest state. It has deserts to the east and 13,000 kilometres of pristine coastline in the west. WA is home to the fourth most populated city in Australia, Perth. In WA, the winter is mild and dry, while spring and summer are wet with high humidity.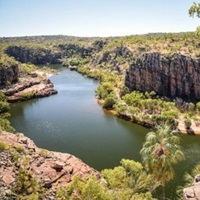 Northern Territory (NT)
Based at the top end of Australia, and home to the famous Uluru (or Ayers Rock), the Northern Territory (NT) has a varied climate depending on whether you are at the 'top end' (far north) or further down south. The capital of the NT is Darwin, while Alice Springs is the principal inland
town and the physical heart of Australia - being almost exactly at the geographical centre of Australia. The 'top end' of the Northern Territory has a wet summer season with typically high humidity and monsoonal rains and storms from November until April. The dry winter season, characterised by warm, dry, sunny days with lower humidity and cold nights (which can drop to below zero), runs from May until October.